Baja California and the Sea of Cortez: Among the Great Whales
Discover the natural wonders of the Sea of Cortez on an expedition aboard the National Geographic Sea Bird. In the company of marine biologists, experience up-close encounters with gray whale mothers and their calves after they have migrated to the inlets of Bahía Magdalena.  Hop into a motorized landing craft to encounter wildlife up close, from whales to bottlenose dolphins. Follow naturalists on hikes amid barrel cacti, and snorkel among playful sea lions.
This is an 8 day trip for 2 people in cabin level 2 valued at $15,180 per couple.  For more information about this trip, visit http://www.nationalgeographicexpeditions.com/expeditions/baja-cruise/detail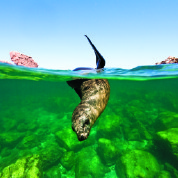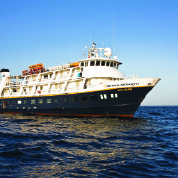 The Luxury of
"

Ashworth

"

Africa
Once again teaming up with Ashworth Africa Luxury Tours and Safaris, this African Adventure for two adults will allow you to explore the wonders of Africa in the lap of luxury.
Enjoy 3-nights at the Cape Heritage Hotel (http://capeheritage.co.za/) in Cape Town's fashionable Heritage Square. Take a 1-night journey on the luxury Blue Train (http://www.bluetrain.co/za/) travelling from Cape Town to Pretoria in a deluxe cabin where all meals, drinks, and off-train excursions are included.  You will travel from Pretoria to Johannesburg where you will spend 1-night at the Clico Boutique Hotel (http://clico-boutique-hotel.co.za). Next, travel to Kruger National Park where you will spend 2-nights at Tintswalo Safari Lodge (www.tintswalo.com), which includes game drives and walks and each guest receives a complimentary back and shoulder massage.  From there, spend 2-nights at Sabi Sabi Bush Camp (www.sabisabi.com) where there are open safari vehicle safaris by day and night to see Africa's big game accompanies by qualified rangers and trackers and environmental awareness walks and all meals, a house selection of beverages, and WiFi are included.
This package includes accommodation, all breakfasts, 2 Ashworth Africa safari bags, local taxes, 24-hour emergency number, and local expertise and assistance in planning your trip for two people, valued at $8,500.
Excludes international and domestic flights; visas; local road transfers; optional day tours; travel insurance; gratuities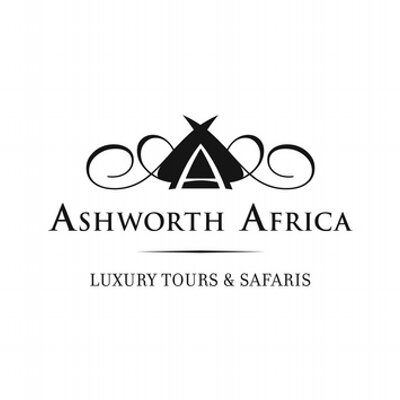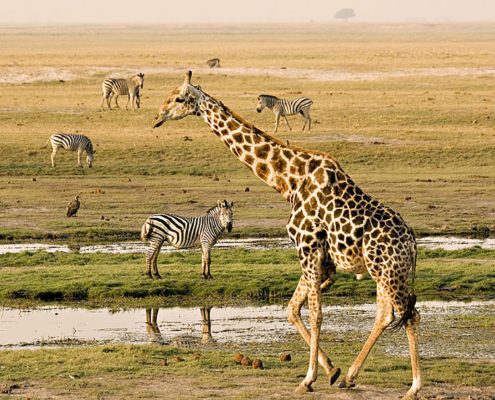 Live the Dream – a Week at Your Very Own Villa in Bali
Relax at Villa Pantai: blossoming flowers, trickling fountains and abundant fauna add to the tranquility of this experience. Villa Pantai offers nearly 7,00 sq. ft. of secluded luxury on 1.5 acres of private beachfront. Boasting four spacious each with full baths and spectacular views of the seas and mountains.  Try your skill in the grand billiard hall, or take in a workout in the adjoining state-of-the-art fitness room.  Cool off in the sleek, lighted, 50 ft. swimming pool and finish up with a traditional Balinese massage poolside in the privacy of the shaded, open-air pavilion.  Outdoor activity calling to you?  Put on a mask and enjoy the most spectacular snorkeling you'll ever experience – in your own backyard!
Your week of luxury for up to 8 people includes transportation to/from the local airport, a full day of sightseeing with car and driver, breakfast each day, SCUBA diving session for 4, massages for 4, and a special Balinese dinner served poolside with Balinese dancers to entertain you.  An attentive staff is on hand to make your stay extra special.  http://www.villapantai.com/ This package is valued at $8,500.
Excludes air transportation. Subject to availability.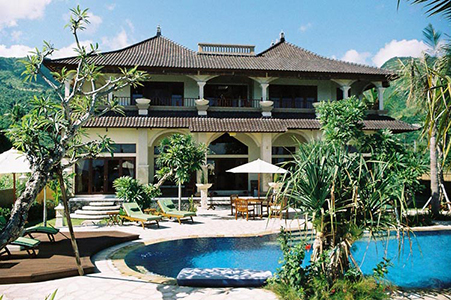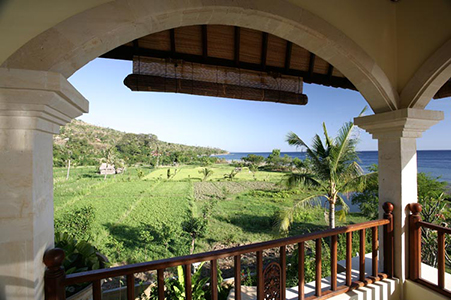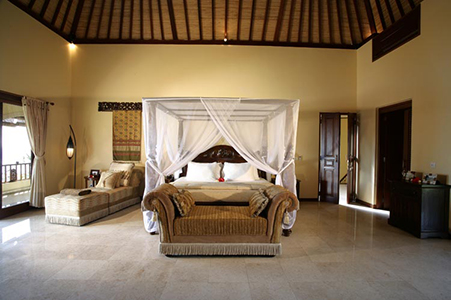 Fly Away with Turkish Airlines
Two Business class tickets from Los Angeles to anywhere in Europe Turkish Airlines flies, via Istanbul. Turkish Airlines was voted the best airline in Europe by Skytrax and best business lounge dining!  With 275 destinations worldwide, the airline prides itself on its unparalleled service, flight safety and connectivity.  Turkish Airlines offers a unique experience for travelers – from award-winning cuisine and in-flight service, to the fleet of new, state-of-the-art aircraft.  Turkish Airlines is proud of their business class, featuring a flying chef on board every flight and lie-flat seats.  All seats have individual screens offering great entertainment free of charge.  Reclining seats have built-in leg rests for better relaxation.  Turkish Airlines welcomes passengers on board with traditional Turkish hospitality, so they arrive at their destinations in style and comfort. Should you like, you'll be able to do a stay over in Istanbul on the inbound or outbound part of your journey.
This package is valued at $18,000+. Learn more at www.turkishairlines.com .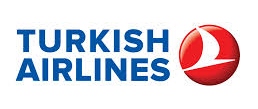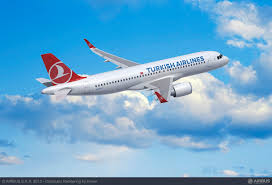 Everyone knows that Jay loves cars (and fire engines and motorcycles) and his collection features well over 250 . . . all housed in his "Big Dog Garage," a state-of-the-art 100,000 square foot space! You and 3 friends will be able to experience this once-in-a-lifetime opportunity.
Tours are held between 10am and 3pm on a weekday (holidays excluded), at a time to be mutually agreed upon.  Tour lasts about an hour. Located in Burbank.  No children. No photography.
Donated by Jay Leno.  Value: Priceless!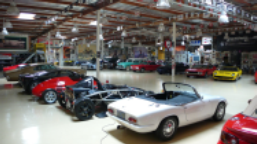 Cruise the Beach in Style
You'll be the hottest couple on the board walk on your Electra Townie Original 7D beach cruiser bicycles!
Lucky number 7 means gears a-plenty for most general riding. The bicycles feature a Shimano 7-speed derailleur, powerful front and rear linear-pull brakes and Electra's Flat Foot Technology®.
The Electra Townie Original 7d features: a lightweight 6061-T6 aluminum frame, Shimano TX-35 7-speed, megarange gearing, Shimano Revo twist shifter, forged alloy crankset with 44T, chainring and dual guards, alloy linear-pull brakes, double-wall alloy rims,  and 26"X 2.0" semi-slick street tires.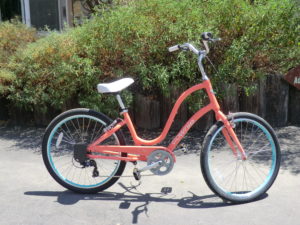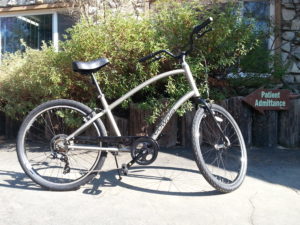 Hawk Release . . . BY YOU!
Participate in the thrill of releasing a rehabilitated wild hawk!
The winning bidder of this package will assist our veterinarian, Dr. Duane Tom, with the release of a hawk at The Wild Brunch!
Don't miss out on this incredible once-in-a-lifetime opportunity!   Value: Priceless!!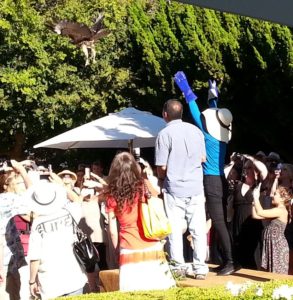 5 Point Yoga
A & E Networks
Adventure 16
Alberto Parada
AMC Networks
Andrew Weiss Gallery
Aquarium of the Pacific
Arts for Earth
Aspect Inc.
Ava's Garden
Baer Skin Longevity
Beau Wine Tours
Bhakti Ware
Bitter Root Pottery
Bobi Leonard
Bow Wow Method
Bradford Portraiture
Buddha Dog Animal Massage
Buzz Wax
Calabasas Veterinary Center
California Animal Rehabilitation
Camera Creations
Canyon View Ranch for Dogs
Carol Liefer
Caro's Ridge Vineyards
Chipotle
Clos Pegase Winery
Coastal Creations
Colcanyon Estate Wines
Colony Liquors
Conan on TBS
Cori's Pawtraits
Cosentino Winery
Cosentino's Flowers and Nursery
Crown Media Family Networks
Dana Murray
Dancing With the Stars
David R. Davis II
Davis B. Nguyen, MD
Deborah Jones
Discovery/Animal Planet
Disneyland
Dog Tag Art
Dr. Garth Fisher
Dr. May's Veterinary House Call
DV8 Cellars
Elite Island Resorts
Encore
Enterprise Fish Co.
Erewhon Organic Grocers
Finn McCool's
Fleming's Steakhouse
Flexrake
Follow Your Heart Natural Foods
Fox Networks
Foxfield Riding School
Friends of the Elephant Seal
Gayle Uyehara
Geffen Playhouse
Getty Images
Gibbon Conservation Center
Gil Bruvel
Girard Winery
Gourmet Blends
Group 3 Aviation
Hagafen Cellars
Harari Beverly Hills
Harrah's/Harveys Lake Tahoe
Healthy Spot
Hearst Castle – c/o Dept. of Parks and Recreation
Henry Schein
Hilton Hotels & Resorts
Hoyt Family Vineyards
Hugo's Restaurant
Hurrell Photos
I Said Sit!
Il Fornaio
In Joy Photography
In-n-Out Burger
Innovative Dining Group
Island Packers
James Perse
Jeff Richards Fine Finishes
Jenice Heo
Jennifer MaHarry Photography
Jes MaHarry
John Densmore
John Paul Mitchell
John Paul Pet
John Robertson
Juicy Ladies
Kat Von D
Kathryn Hansen
Kathy Landmann
Katina Zinner
Kichaven Art
Kiehl's
Knott's Berry Farm
L & K Wholesale Florist
Landmark Theatres
La Paz
Late Late Show with James Corden
Leslie Lentz
Letarte Swimwear
Linzi Lynn
LNA Clothing
L'Occitane
Los Angeles Fire Station 67
Los Angeles Kings
Los Angeles Zoo
LT Generators
Lula
Lure Fish House
Lynn Hansen
Majestic Tree Company
Malibu Acupuncture & Herbs
Malibu Babez
Malibu Cigar Lounge
Malibu Coast Animal Hospital
Malibu Compost
Malibu Country Inn
Malibu Fitness
Malibu Raquet Club
Malibu Seafood
Malibu Vet Clinic
Marco Polo Imports
Marie's Hair Salon
Marmalade Cafe
Marty Katon
Maureen Haldeman Photography
Michael Bashore
Michael Bjornbak
Michelle International
Monterey Bay Aquarium
Mountain and Sea Adventures
Mullin Automotive Museum
Natural History Museum
NBC Universal
Nobu
Olio de Limone
Oliver Peoples
Orfila Vineyards & Winery
Pacifica Hotels
Pacific Marine Mammal Center
Pacific Succulents
Paradise Cove
Paradise Cove Beach Cafe
Patagonia
PC Greens
Peju Winery
Potenshaa Energised Skin Oil
Pressed Juicery
PRP Wine International
Real Time with Bill Maher
Richard Reiner Fine Arts
River Ridge Golf Club
Roclord Studio
Room at the Beach
Rowley Portraiture
Roy's
Saddle Peak Lodge
Sage Hill Ranch
San Diego Zoological Society
Santa Monica Mountains Interagency Visitor Center
Sephora
Showtime Networks
Silvia Gallini
Simi Hills Golf Course
Six Flags Magic Mountain
Skirball Cultural Center
Sonoma Coast Vineyards
Sorenson's Resort
Sprinkles Cupcakes
Starbucks
Stephanie Han
Stories & Objects
Susan Nissman
Tavern 1 Grill and Tap House
Taverna Tony
Tennis Channel
The Anza Hotel
The Barkley Pet Hotel & Day Spa
The Huntington
The Jool Guy
The Lobster
The Lucky Lab
The Petstaurant
The Secret Room
The Shade Store
The Sunset Restaurant
Thomas Hoffman
Tina Broccoli
Topanga Creek Outpost
Topanga Pet Resort
Trader Joe's
Turner Networks
Two Dog Studio
VCA Brentwood Animal Hospital
Veggie Grill
Veterinary Angels
Vintage Grocers
Warner Bros. Television
Waste Management
West LA Veterinary Group
Windsor Vineyards
Wolf Connection
Zing Zang